For those who only follow my journey here, and not in my other social media, such as Instagram, Twitter or Facebook, here is a short version of what happened since my last update, and what will happen next (a clue is in the title).
ITU World Championships in Motala was replaced by 70.3 IM Haugesund, to get more qualifying points for Ironman Kona.
The race may be regarded as a positive experience, where I after a doubtful swim, noted the best bike split, was first to T2 and noted a PB on both the bike and on the run, with 246 in NP (Normalized Power) and a 1.26.08 run. I finished fourth, and got some points added to the qualification list.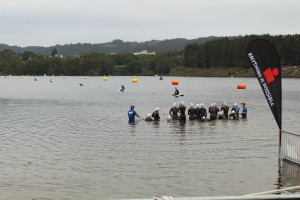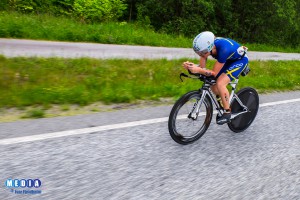 Those points turned out to be enough to qualify in the July cut off for the Ironman World Championships in October, so I did not have to compete more WTS races.
Instead, I chose to stay at home and make the move from Denmark to Sweden as little energy wasting as possible.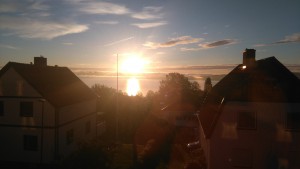 I was in Kalmar during the Ironman, for some sponsor-related assignments, but of course also to experience the unbeatable atmosphere in Ironman Kalmar. As usual, I wanted to get a small piece of the cake, and raced the Mini Sprint on Wednesday. It was really hard 51 minutes, but it paid off and I got a confirmation of the form being on the right track.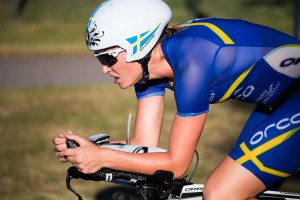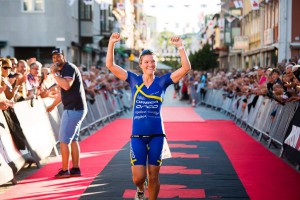 I wished, however, to race something before the big race on October 10, so I chose to race the very nice race Tenson Tjörn Triathlon, a half distance in the beautiful surroundings on Tjörn, Sweden.
In this race, all three disciplines felt solid. I had a decent swimming, 5th best bike split overall, 244 in NP and a new course record. As I had a comfortable lead on the run, I did as I was asked by my coach, and slowed down halfway through the run (to ensure a faster recovery) and could enjoy the last bit to the finish. It was truly a boost well needed for the final preparations for Kona!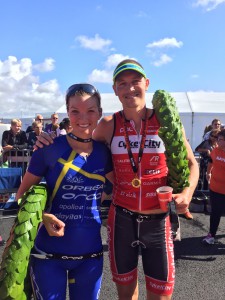 After moving to Jönköping, Sweden, at the start of this month, I didn't have much more time than moving boxes and trying to settle in the new place, before I was on the road again.
Well, yes, I had time for a nice interview with Johanna at the local news paper Jönköpingsposten. Read the article here (only available in Swedish).
I also got some help moving boxes from JNytts "Sporthörnan", while they did a video interview, which you can see below (only in Swedish).

To assure high quality in the last few weeks of preparations for IM Kona, I have gone to my second home, Playitas Resort. Where everything is familiar, life is simple and accessible, and there are always people to train with. Here, in September, the weather is very stable and comfortable, and reminds a lot about Kona (except for the humidity).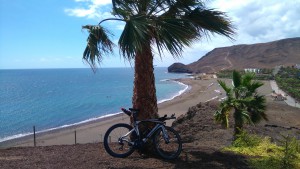 Besides myself, there are other qualified pros whom choose Playitas Resort as a training base leading up to the Hawaiian race. It is great to be a group who are all training towards the same goal, and it helps a lot with motivation and to keep focus. Right now, besides myself, also Mareen Hufe, Andreas Raelert, Mike Aigroz and Fraser Cartmell  are here, which is a great inspiration.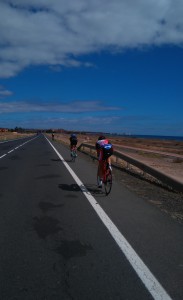 One week remains at Playitas Resort, then I have around 24 hours at home before I go to Kailua-Kona, Hawaii.
On October 10, it's showtime!