I wrote on my Instagram account @AsaLundstromTri that the theme of my life right now is "new", and I thought I should develop that a bit.
New 1: New coach.
Since a few months back Jens Lünekilde and I agreed that our cooperation would stop from June 1, ie after Ironman Brasil. After 4.5 years of working together, we agreed that it is the best for my future development to get some new perspectives and be challenged in new ways.
Working with Jens has been very successful, and thanks to Jens, I have reached a level, at a pace, which I could have never done on my own. The question is, if I had even been professional today without his guidance, and for that I am very grateful.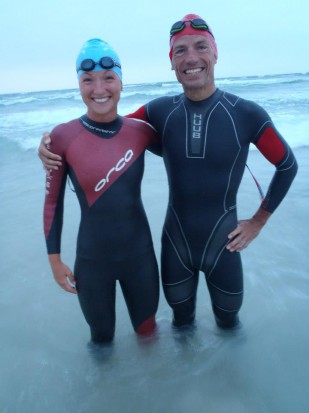 My new coach is Cliff English, a Canadian based in Tuscon, Arizona. His "Cliff English Coaching" is well merited, and he has coached both American short-distance national team and individual athletes both in short and long distance, and the list of successful athletes is long.
I am very happy and is expected to work with Cliff, and I believe we can accomplish some big things together!
Please see more info about him and what he does, here:
New 2: New race plan
I had hoped the points from Ironman Brazil would be enough to qualify to IM Kona, so I could race the ITU World Championships in Motala next week, but unfortunately I have to make an effort to get some more points to secure a spot to Kona.
Therefore, Cliff and I agreed that I unfortunately have to drop out of the ITU WC, if I want a fair chance to qualify to Kona, and be in top form at the start line. I am sad to miss a world championship at home ground, but unfortunately I have to choose, and for a long distance athlete, there no doubt about which race is the best contest to compare themselves against the best in the world.
Instead of the ITU World Championships in Motala June 27 I will instead race 70.3 Haugesund, Norway, on 5 July.
What a race I will run after that is not clear yet, but it will probably be either an Ironman in the Netherlands on August 2, or 70.3 Dublin on 9th of August. It depends on how the distribution of points looks after the other competitions the weekend of July 4 to 5, including Ironman Frankfurt.
New 3: New country of residence 
The last major "new" is actually private news , but it will probably affect my life as an athlete from almost any perspective.
My boyfriend and best friend Filip finishes his internship in Odense in August, and he has been offered a residency based in Jönköping, Sweden, so therefore we will move to Sweden in September.
It feels incredibly fun to move back to Sweden, after 7 years in Denmark, and I look forward to being involved in the Swedish triathlon world more, and hopefully race a few more Swedish races in the future.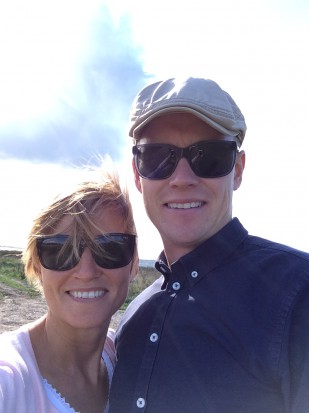 It is obviously very sad to move away from friends and a good training environment in Odense, but I'm sure it waits good conditions in the Jönköping area too, and visits to Denmark will still be several. In addition to all the friends we have, I still study medicine part-time in Odense.
Besides these three thing, not too many things are happening in my life right now. 🙂