The body has slowly begun to recover from the Australian adventures , which ended with a fifth place.
The recovery has taken a little longer than I would normally expect of an Ironman . The muscle soreness disappeared after a few days, though a bit later due to the +20 hr trip going home, and feeling stiff disappeared for a few days after that, as I would expect. But the "general" fatigue has been lasting a while. The type of fatigue you feel after you have used your body in some physical , but non-training related, way. Buying groceries, being in school for lectures or going for a walk with some friends, for example.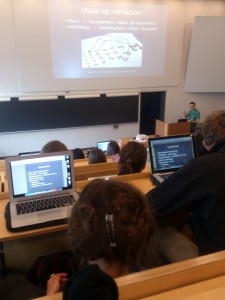 After returning home, I started a full-time class in medical school, and just sitting in lectures, focus on what is said and take notes, has made me tired, and almost sometimes I almost didn't manage to get my training done, even if training has been relatively easy. I also wanted to fit in the other, social, things, now when I finally had some time at home, such as to have dinner with friends, or go for a walk along the river. But even there , believe it or not, has made me tired afterwards. I was a hair model one day, which required no further energy input , but I lost another day that was not allocated to qualitative recovery.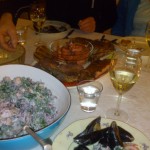 I also went a weekend trip to Stockholm for a couple of promising sponsor meetings, where I also got a few, but very nice, days in my favorite place in Dalarna, together with part of my family.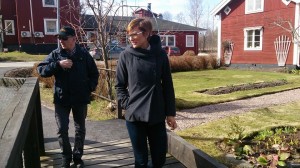 After half a week back at school, I went back to Playitas, Fuerteventura, and I have been here for over a week now. When I look back on everything I've done in the 2 weeks I've been home, including all the travel, so it is perhaps not surprising that the recovery from the race has been slow. Recovery shall nevertheless be recovering, and not " free from exercise time", but instead fill the calendar with lots of other things instead. I know it's something I'm pretty bad at, so for me it's best if I do not come home right after a race, so I have no alternative than to take it easy after a big race.
During this week at Playitas Resort , I've had both ups and downs, and I noticed that several days of hard training takes its toll to a greater extend than when I was here in March. After all, it is just 4 weeks since I raced, so it is more or less expected, regardless of the quality of the recovery period. But the conditions for finding back to a comfortable exercise routine, regain continuity and get motivation for traning is optimal at Playitas, and I am starting to feel back on track; I can produce watts and keep pace. Additionally with good company! I have the privilege of having both my best Danish and Swedish best (training-)buddies present at the same time!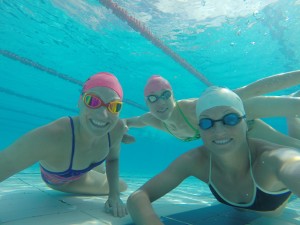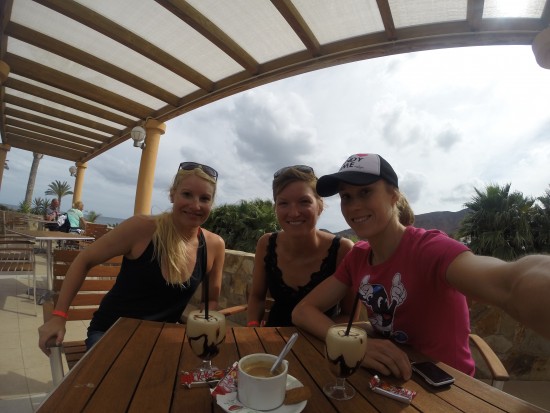 On Saturday it is the ½ Challenge Fuerteventura, and such a "short" race,where what has become my second home, I will, of course, race. I know every curve of the bike path, and every stone on the run course, additionally, I know many who will compete. As long as you make sure to enter a race with the right apporach, with an understanding of your current form and your limitations, you have every chance of getting a good experience!