For a period of rest after 70.3 Bahrain in Dec, I boosted many other accounts except the training account. Spending time with family, hanging out with friends, eating and drinking and doing priorities that I in season cannot do. For example, to skip the voluntary run in favor for a walk with the family and a sauna with accompanying beverages, or just making lunch over a bonfire.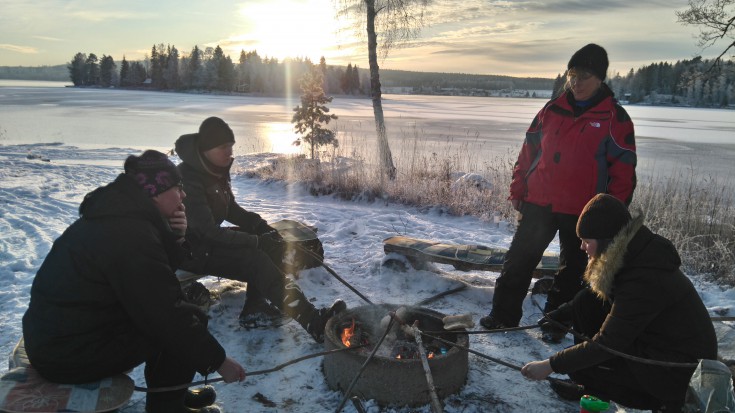 I think it is very important to give yourself some time with these types of priorities, whether you are a motionist or elite. Not only for the mental recharging for wanting to get up early in the morning for a swim when everyone else is sleeping on a cold February morning, but also to give the ligaments, tendons and other structures that adapt and recover more slowly than the muscles, a chance to grov stronger.
But enough of that, that time has now past, and I often get up in the early on a cold February morning to train. I gladly do. At home in Jönköping, I have found a good routine of morning swimming with the elite group of Jönköping Simsällskap. There I got a new perspective on what swim practice means, and I get challenged in many ways.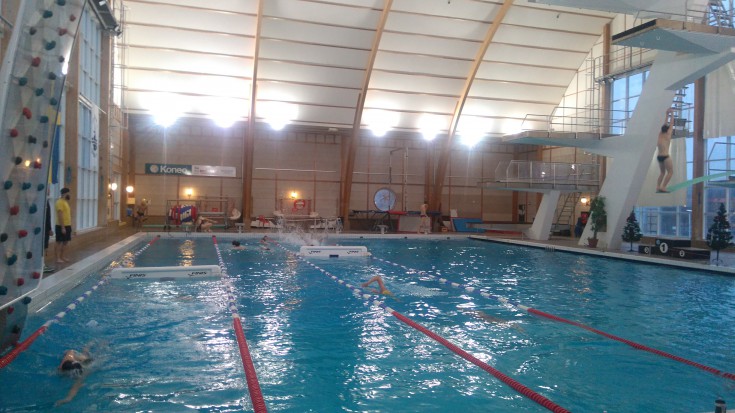 Unlike last year, when I was at Playitas more or less all winter, coach Cliff English and I have decided that I will train there in intervals of 2 weeks, and at home for 2 week. So, since the beginning of 2016,  I have done 2 weeks of training at home/ 2 weeks at Playitas. It allows me to keep the quality high of the swim at home with the team, and to get short, qualitative efforts  at home in Jönköping, while at Playitas I can boost volume (hours, kilometers) of mainly cycling, but also in general, since training camp allows more focus on training and recovery.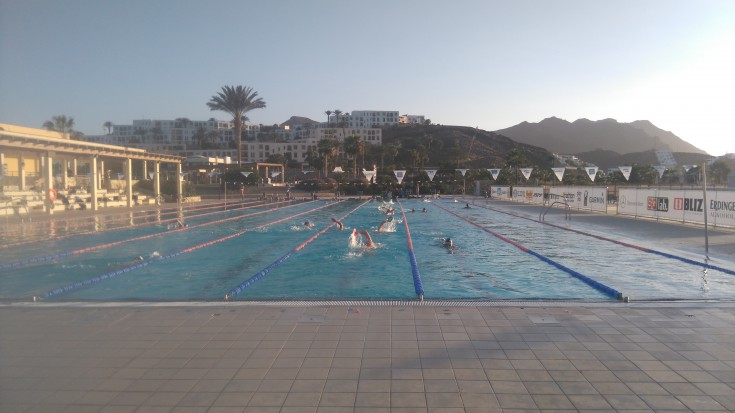 The two weeks I was there in January, I had the company of, among others, Dala Sports Acadamy and the triathlon high school. Having Playitas as a second home means that there will always be people I know and can train with on site.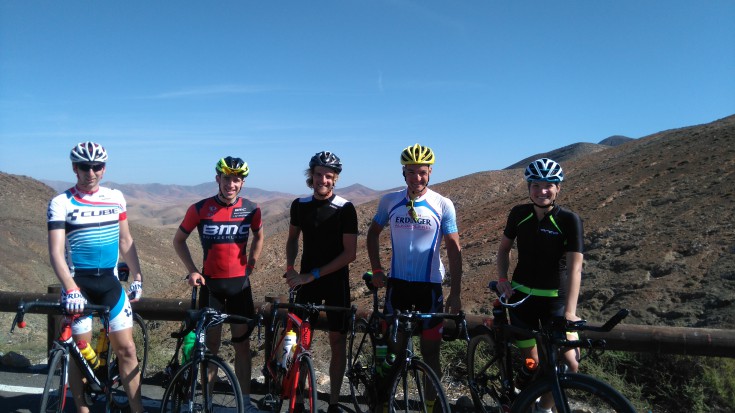 Now I've been home for two weeks, and it has really given a mental boost and the social part of life. I have, among other things, recieved a new V-Class from Mercedes-Benz and had several other interesting sponsor meetings (more on that later), got engaged with the love of my life, attended to a funeral, celebrated my great-grandmothers 100 year birthday, been to a family reunion, been to the baptism of my godchild Ella, and been at the wedding. Not bad!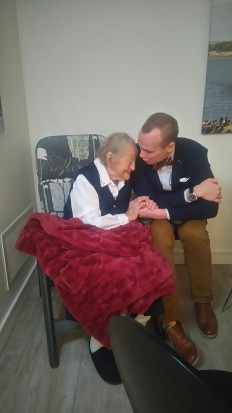 Tomorrow it's off to Playitas again. The next two weeks interval. Down there my black beauty is waiting to get out on the roads again. Here we go!