Short Version:
The swimming got canceled due to strong currents, so we started the race in T1. I felt solid during bike, and it was really fun racing. I came to T2 as No.2. The run was medioker, faded on the second half, and I finished in 3rd place.
Long version:
Pre-race:
Preparations for the race were done at home in Jönköping, Sweden. That meant pretty bad weather conditions and most of the cycling was replaced with turbo trainer, supplemented with MTB. The longer runs were not quite as many as usual, and the swims not quite as long, but in general, I was motivated to train hard and there were no issues along the way.
The week before the race, I had two exams in medical school in Odense, Denmark, which made my tapering look a bit different than usual.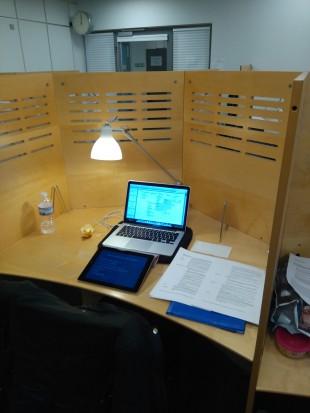 Swim:
Due to strong winds, the currents became dangerously strong, so the organization took the decision to cancel the swim. Us professionals would probably have been fine, but I know it was the right decision, if the decision is made. The organization is probably the last one wanting to cancel one of disciplines, so if they cancel the swim to secure everyones safety, I respect their decision.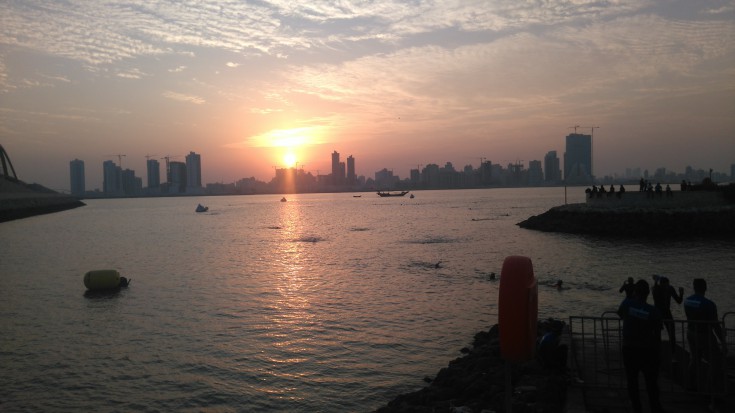 T1:
The race therefore began at the swim-exit, in T1.
The field was very small, but competitive. Bahrain 13 Endurance Team had three women representatives: Caroline Steffen, Daniela Ryf and Jodie Swallow, and one of them had a million reasons to get a good race.
All bike riders must have gotten all their prejudices about us triathletes confirmed, as we stood on the start line in our tri suits, in stocking feet, and with the helmet on your head. We really looked ridiculous.
Bike:
We started the bike in one big group, which was a first experience for me, as I usually start the bike leg being a few minutes behind the front group, and therefore used to chasing the front group. In this aspect, it was nice that there was no swim, so I got to try that scenario.
It made the dynamics of the race a little different, and for me a lot more fun. It surely motivated me to work more on the swim!
I felt strong and solid in the front group with Ryf, Swallow and Steffen. After about 30 minutes Ryf got a gap to the rest of us, and about half way through I had put a gap between me and Swallow and Steffen.
It was very windy, but most of the time we had tail/cross wind, and the headwind is something that I welcome, after many hours of practicing at Playitas Resort, Fuerteventura. I gained a little on Ryf at the end, but she was still 2 min ahead when coming in to T2.
The last 3 km we rode on the Formula 1 track, which was incredibly fun! I felt like Michael Schumacher and a TDF rider while in the sharp turns and on the fast track.
T2:
Coming to T2 as 2nd, I was pumped with endorphins from riding on the Formula 1 track, and had a fast transition.
Starting the run I had about 2 min up to Ryf and 3.5 minutes down to Swallow and Steffen.
Run:
Perhaps I did not feel as much as a Formula 1 driver when I ran on the track, but I found a comfortable rhythm quite quickly.
The run continued out to a national park, where we ran among chimpanzees and other animals. The lack of long run sessions and training in the heat left their mark, and after about halfway through the run, I lost a bit of momentum, which was a bit expected. Ryf was since long out of sight.
After 16 km I was passed by Steffen, but had a comfortable gap to Swallow in fourth place, so I was able to finish in 3rd, and finally on the podium (after 2 x 4th places in IM and 70.3 races earlier this year).

Post race:
With suboptimal preparations for the race, with studying for exams and winter training, I was really pleased to finish the season with a podium place.
Now I go to off season mode for a couple of weeks, visit friends and family, and celebrate my first Christmas as a Swedish resident in 8 years!
Next year's race schedule is not completely determined yet, but for sure in any case the big goal is top 10 at Ironman Kona, and I will be doing some more Swedish races in 2016.
In next post, I will let you know how off season is going, and a tentative race plan for 2016!