Ironman Kona 2015
Splits:  1:05:18 – 5:04:37 – 3:16.05 : 9:30:43 
Short version:
After learning several lessons from last year's race, I had a better strategy for this year's. The goal was top 15, and I placed 11th, a result that I am happy with, but I know also that there is still a lot of unused potential, both of my physical capacity and from a strategic point of view for this particular IM.
Long version:
Pre-race:
I trained three weeks at Playitas Resort in good company before I went to Kona, so the preparations had been good. I was alone for the first week in Kona, which was pretty good for the mental preparations, and a few days before the race mom and step dad came to support me on the day. Incredibly valuable!
Swimming: 1:05:18
I started a little to the right of the large group of girls, to avoid the big fight in the start and to find a good rhythm faster. Unfortunately, the group pulled a little to the left, so they got a gap when I approached them. Thus, I swam steadily about 30 m behind the them, until about 500 m from the turning point, when I was caught up. The rest of the swim felt pretty comfortable, perhaps too comfortable, in the middle of the third group.
I "only" swam one minute faster than last year, but my group was about 3 minutes closer to the front group compared to last year, which is a big improvement.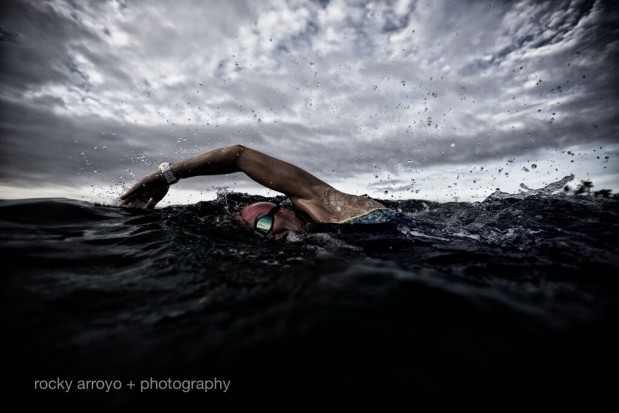 Bike: 5:04:37
I over paced a little early on the bike to catch a larger group, which soon started splitting up. I passed Mirinda Carfrae and Julia Gajer quite early, and was reminded that anything can happen in this race. I found a comfortable pace, and tried to be patient in the tailwind when the legs felt good, and focused on nutrition and fluids.
I didn't have enough gears in the tail wind coming down from Hawi, which was a bit frustrating. It also costed some energy trying to keep up with Heather Jackson, who rode at a very strong and solid pace.
In the headwind coming back on Queen K highway the last 10 miles to T2 was of course very challenging, especially when riding solo, but I handled the situation much better than last year. But there is still a lot of potential to develop. I am glad it's only my second year racing in Kona, and I have several years to come!
Despite less wind and cross winds in Hawi than last years race, is was very hot instead, and I had to focus a lot on spraying my head and body full of water at every aid station. Even though I took a bottle of sports drink or water at each aid station, I had emptied it before the next depot (11 km).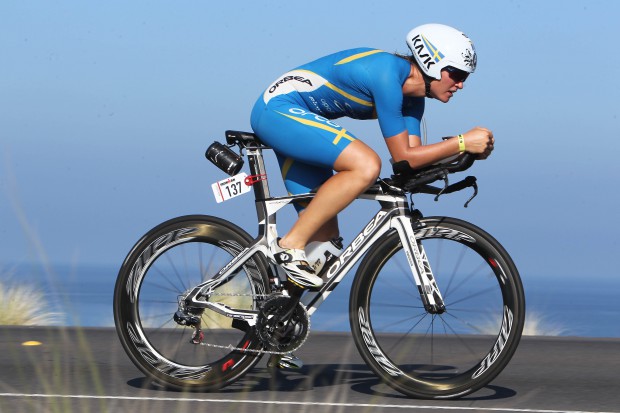 Running: 3:16:05
Early in the run, I focused on finding a good rhythm, not to push too hard too early and finding a good structure to keep the core temperature down. Sponges with ice water, ice water over my head and in the neck. I filled the sports bra with a cup of ice in each aid station, but it had melted before I reached the next depot, 1.5 km (1 mile) away. It was hot.
It was inevitable not to be effected by the heat, which was probably one of the reasons that no woman ran sub 3:05 hrs this year, where last year several girls ran sub 3h. I did not have a bad run, but ran three minutes slower this year than last year. Of course, after a few days of digesting the race, I always feel I could have done more.
For a long time of the run, I was 13-15 th position, and tried to play it cool, literally. At km 32-35 things started to happen, and many girls faded and I was suddenly in the 11th place. I had Lucy Gossage in front of me in 10th, and at 35-36 km I was convinced that I would overtake her before km 40, but she suddenly got a second wind and the distance increased before I had passed her, so I eventually finish in 11th place at 9:30:43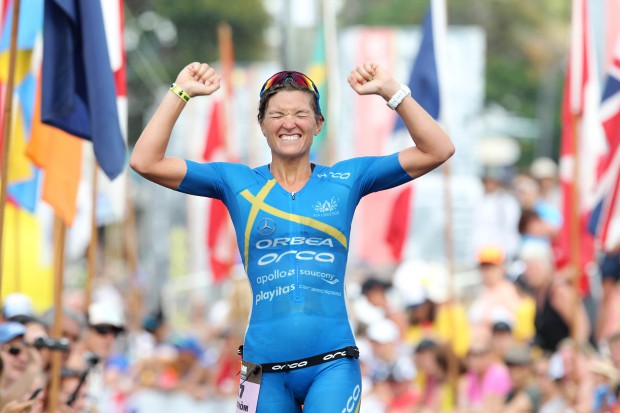 Post race:
I will take many positive experiences with me from this year's race, as well as many lessons learnt.
One might suspect that I am not entirely happy with my result, when I placed just outside top 10, even though I was so close (2 min), and thus was the first that did not get the symbolic fruit bowl on the big stage nor prize money (No. 10 get $ 10K). But given that the goal was top 15, I placed myself six places better than last year, despite a far from perfect race and I felt generally strong so I can not be anything but satisfied – and I am really happy!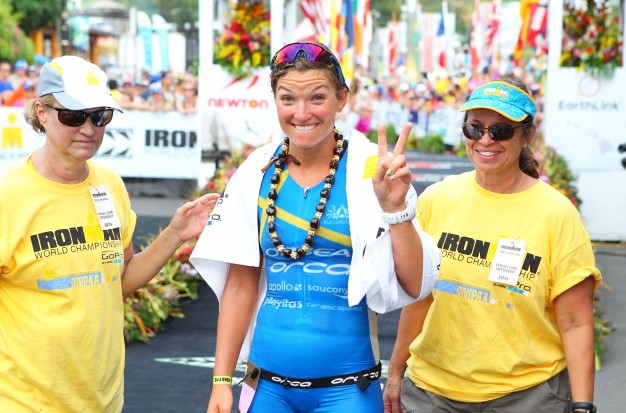 There is much more to get out of my potential, and I'm already super psyched to start working to lift my level another couple of inches to next year's IM Kona.
Before I begin my off-season I will race IM 70.3 Bahrain, Middle East Championship, in early December, while I'm studying on medical studies until then.
Thanks to all who follow and support my journey! It means more to me than you might think.