After a well-deserved offseason including alternative training XC- and alpine skiing, medical studies and visiting friends and family, the first trainingblock of season 2014 has begun. I have secured quality training in great environment, with loads of inspiration around me. For 2014 I will be staying at Playitas Resort, Fuerteventura, Canary Islands. Apollo Sweden and Playita Resort is my sponsor for 2014 and will allow me to avoid frosty and slippery streets in Scandinavia, and instead let me train in conditions more similar to most of my A-races in 2014. I am very porud to be supported by this great sports hotel, that offers facilities for all kinds of sports. Playitas Resort is the official supplier of sportstrips and camps for the Swedish Olympic Committee, which both reveals that this is a great place to train, and also that there are very inspiring people everywhere.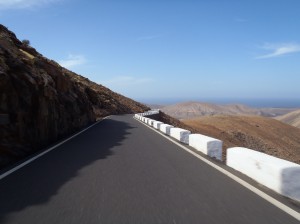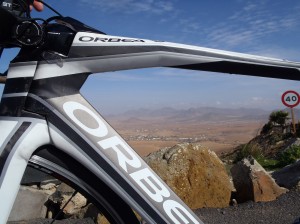 One week has passed, and I am starting to find a good routine here. I usually get up by 06:00-06:30, for either a morning run and/or swim. After a long breakfast I go for a bike ride on the challenging island. There is often (always) a lot of head winds going out, and the lava scenery offers a lot of climbs which makes the rides challenging in more aspects than the intervals. However, winds and hills does make you strong both in mind and body, and it's always nice with the reward of going back to the hotel with an average speed of 50 km/h the last 15 km of your cool down.
After a midday rest, there is usually an afternoon run and/or weight training and injury preventing exercises at the gym. An athlete's dream buffé ends the day, and I am in bed before 22.00 (10 pm).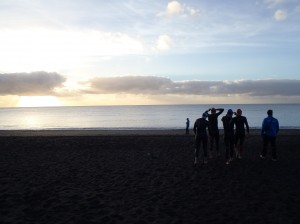 I will be here for another two weeks, before leaving for a few weeks. I will go with my manager Franz Weber to Austria and work as a ski guide on a ski event for a couple of days. It will be a great way to get a break from the hard training – with some alternative training, before going back to start the next block of training towards the first goal of the season – Ironman SouthAfrica!